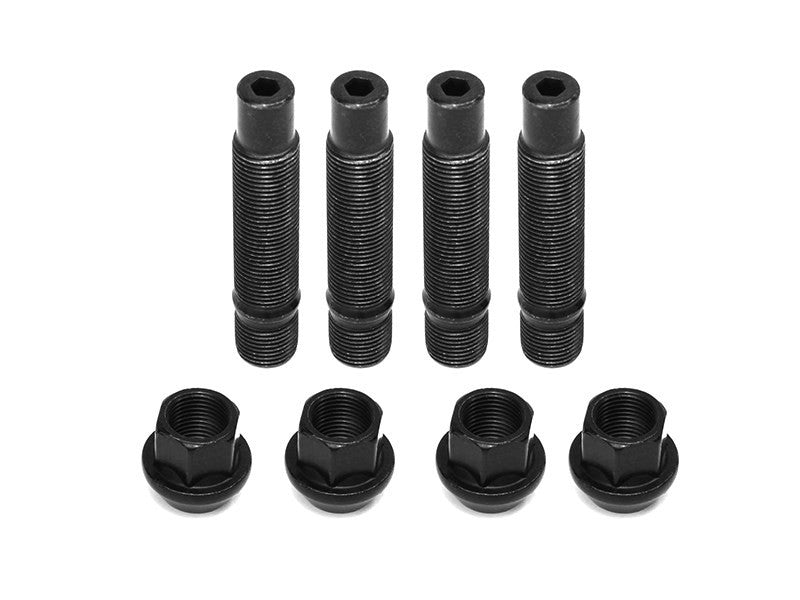 NEUSPEED Steel Wheel Stud Conversion
TUV & ISO-CERTIFIED :: SOLD EACH
DESCRIPTION
Introducing RS Wheels stud conversion kits - the ultimate solution for effortless wheel changes! 
Many vehicles come with standard lug bolts from the factory, making the task of removing and installing wheels a tedious process. But with our conversion kits, you can bid farewell to this hassle. 
Our kits are available in two fitments: M14x1.25 (BMW/MINI) and M14x1.50 (Audi/VW), catering to a wide range of wheel needs. Not only are they compatible with NEUSPEED Wheels, but also with factory-originally equipped wheels.
Whether you're into track racing or simply cruising the roads, this kit is a perfect addition to your arsenal. Say goodbye to the inconvenience and embrace the ease of RS Wheels stud conversion kits!
FEATURES

Meets ISO/TS and TUV standards and certifications
Made in Italy
Grade 10.9 Steel Zinc Coated for Protection
NOTES

*STUDS/NUTS ARE SOLD EACH*
TECH SPECS